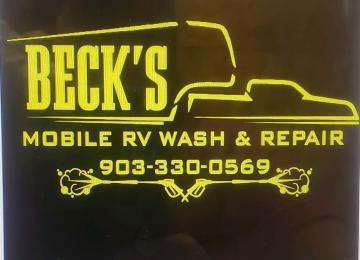 Todd Beck turned a hobby into a career, thanks to taking advantage of his ICD benefit.
Beck, a member of USW/Local 307 at Goodyear-Topeka, always loved tinkering around with recreational vehicles.
His love for RVs and his passion for learning turned into a money-making business that he's using now and will continue when he retires.
Beck approached ICD coordinator Robert Havens about using his funds to do RV training at the National Recreational Vehicle Training Academy (NRVTA). Once he got the ball rolling – and got co-worker and close friend Matt Paulsen involved – the duo used vacation time -- not once, but twice -- to drive to Athens, Texas for in-person classes and certification in RV fundamentals. The first week entailed 48 hours to become a service technician, and this past February the tandem took two weeks of vacation time (88 hours of training) to get their master RV service certification. The duo still has another trip to make to Texas for more training, but right now are too busy with their full-time jobs at Goodyear, their RV business, and both are Union officials at USW/307.
"My wife (Angela) and I have been campers for years – we experienced the other side when we used the RV one weekend and then we took it in one October for service and the dealer had it for four months," Beck said. "That got my mind spinning. I thought with retirement coming up and I wanted something to do, I could set my own hours and make my own schedule, but this thing has just blown up."