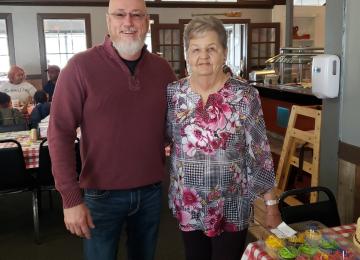 Robert Andrews doesn't have a nickname, but Mr. 2,000 might be fitting.
A member of USW Local 959 in Fayetteville, North Carolina, Andrews was recently honored at his learning center by taking more than 2,000 hours-worth of ICD classes.
"I had no idea, I just take classes because I love school and I love to learn," Andrews admitted. "I just figure if I'm going to obligate my day, I might as well obligate my whole day. I usually take a morning class and an afternoon class as well as work my shift."
Andrews said he can't get enough of the yearning for learning.
"Most places don't offer anything like ICD," Andrews said. "I tell everybody in the plant, 'I know you have families and your lives are busy, but it's a great benefit. Just take a class and if you don't like it, don't come back. But you might also get the bug like I did.'"
Through ICD, Andrews has earned his HVAC license for residential and commercial work as well as certifications in house framing and residential electrical.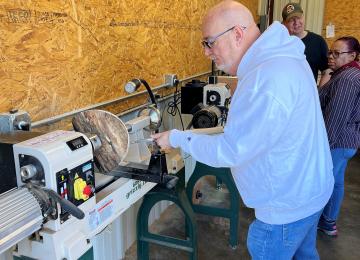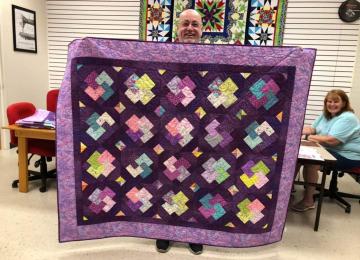 "Do I want to go do that stuff on my own – no, but I could if I had to," Andrews explained. "I've helped families and friends fix their stuff. I just wanted that knowledge. The more you do something the better you understand it, and you better yourself."
Andrews' ICD resume includes everything from investment classes to window and door replacement to welding. You name it, he's tried it.
"It stimulates my brain and stimulates my body. I'm 60 years old, so it keeps me physically and mentally fit because I do a lot of hands-on classes from cabinet making to turning a lathe.
"I just love the knowledge of the why and how."
Andrews' story has all kinds of twists and turns. He's a 12-year Air Force veteran who served in Desert Storm. The North Carolina native also has 24 years in at Goodyear – at three different locations.
"I started at Fayetteville, but got laid off after 2 ½ years when they went from 12 to 8-hour shifts," Andrews said. "I actually made it through that, but then they trimmed some more fat and I got caught in that group. When that happened I panicked. I had never not had a job, so I went to the union and asked about other (Goodyear) plants with preferential hiring, and went to Union City (Tenn.). After a year there I got laid off again and headed to Danville (VA.)."
After a brief stint in Danville, he made his way back home to Fayetteville.
Andrews said the layoffs, in the big picture, were a blessing in disguise because he saw the evolving technology of tire building first-hand and the innovation that was fast approaching. He's currently a VMI operator in Fayetteville. VMI is the Dutch technology that led the way to single stage tire building.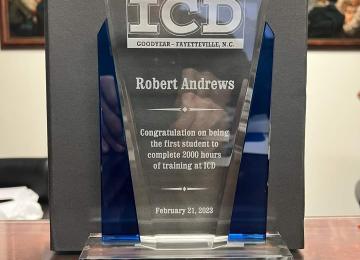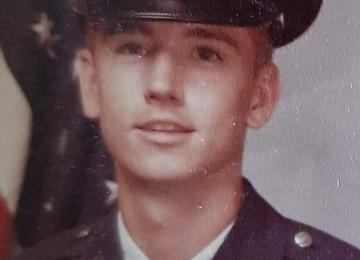 "It's the future and that's why I jumped on it," Andrews said. "Those other two plants were using automotive equipment, so when I came back to Fayetteville and they talked about bringing those into the tire room – I was just a traditional tire builder – I jumped at the interview.
"I knew that was the direction the future was heading, and knew I had to jump on board early."
Andrews continues to utilize his ICD benefit and has picked up a hobby that even he never saw coming.
"Once they needed an extra member to fill a quilting class so I joined in," Andrews recalled. "I've never sewed a day in my life, but I said, 'I'll do it.' I've taken that class ever since – I didn't know how relaxing sewing could be. I've probably made six quilts and just give them to nieces and nephews and their grandkids.
"This benefit has done so much for me – I can't imagine my life without it."