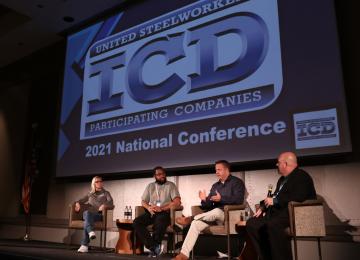 Who's ready for the conference?
So I just returned from a trip to Indianapolis to do some advance work in preparation for NEXT MONTH'S 2023 ICD National Conference at the Conrad Hilton Hotel.
We're about six weeks away from reconvening for what is always our highlight training event. We expect this year's conference to equal or surpass what you are accustomed to.
A few things to remember before Indy:
The conference will actually kick off with pre-conference activities on Tuesday, June 27. Those include a Coordinators' Meeting, a Union-Only Meeting, and a Welcome Reception.

We will have an opening plenary session on Wednesday, followed by an afternoon of workshops. We will reverse that pattern on Thursday with morning and early afternoon workshops before gathering for the closing session. The conference should adjourn by 4 p.m.

Being in downtown Indianapolis, the Hilton Conrad is within walking distance – especially on a pleasant summer evening – to dozens and dozens of restaurants and other establishments. Indianapolis is also a very child-friendly location with an outstanding zoo and children's museum, in case you were thinking of bringing the family along.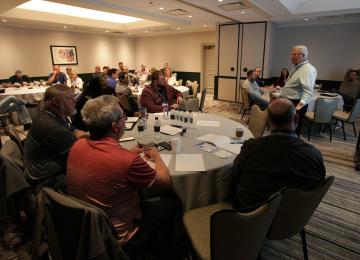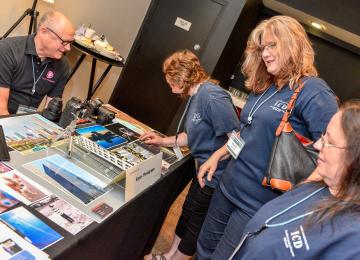 The Vendor Exhibit will return for another go-round. This year's vendor exhibit has the potential to be the biggest one yet, with some new providers in store as well.

We are also bringing back the Site Showcase, which has been a popular staple of past ICD Conferences. And to try to boost participation in the showcase, we are offering an American-Made American Roots ICD hoodie to any LJC that participates in the showcase.

The deadline to reserve your room at the Conrad is Monday, June 5. Don't forget and don't be late! You can reserve your room at this link:

Hilton Conrad reservations

. Don't forget to select your arrival and departure date when making your reservation.

Stay tuned for weekly updates from us from this point forward!

Don't forget to register.

See you in Indy!