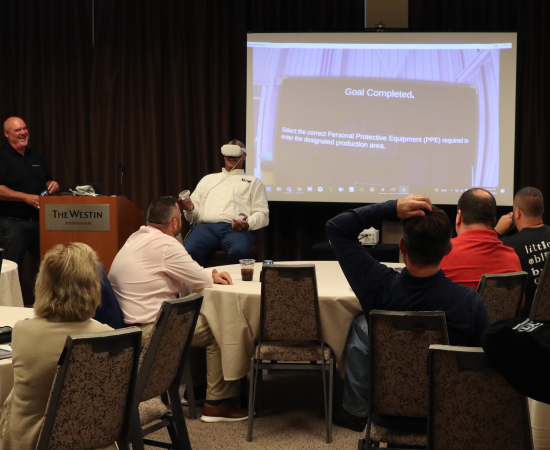 A few months back, we held our second and final Learning Summit of the year in Birmingham.
Learning Summits represent an excellent opportunity for ICD Staff and Summit participants to drill down on topics that have potential to greatly impact local programs. 
As you will see, two of the main topics covered in this year's Summits were robotics and virtual reality training.
Also, as part of the 2022 Learning Summits, we toured learning centers in Buffalo at USW Local 135L and in Tuscaloosa at USW Local 351L. A special thanks to the local leadership of both programs for helping make that happen.
I hope those who attended the 2022 Learning Summits came away with something new and useful. And if you weren't able to attend, here's a little video recap of the Birmingham Summit.
CLICK HERE FOR A LEARNING SUMMIT RECAP VIDEO
Have a great rest of your week and the 2022 year.